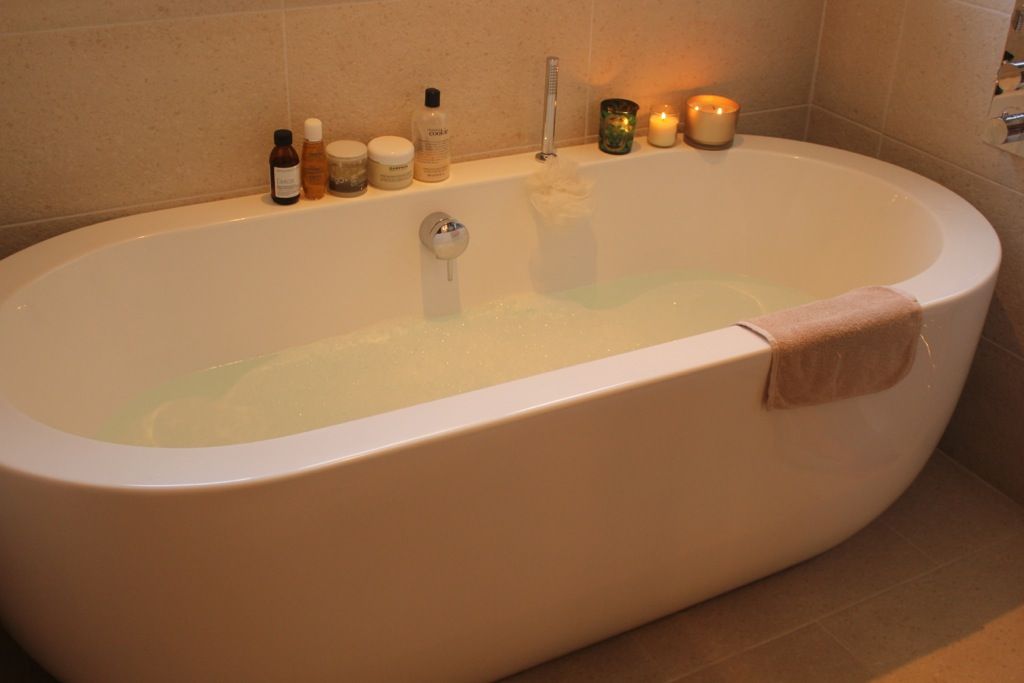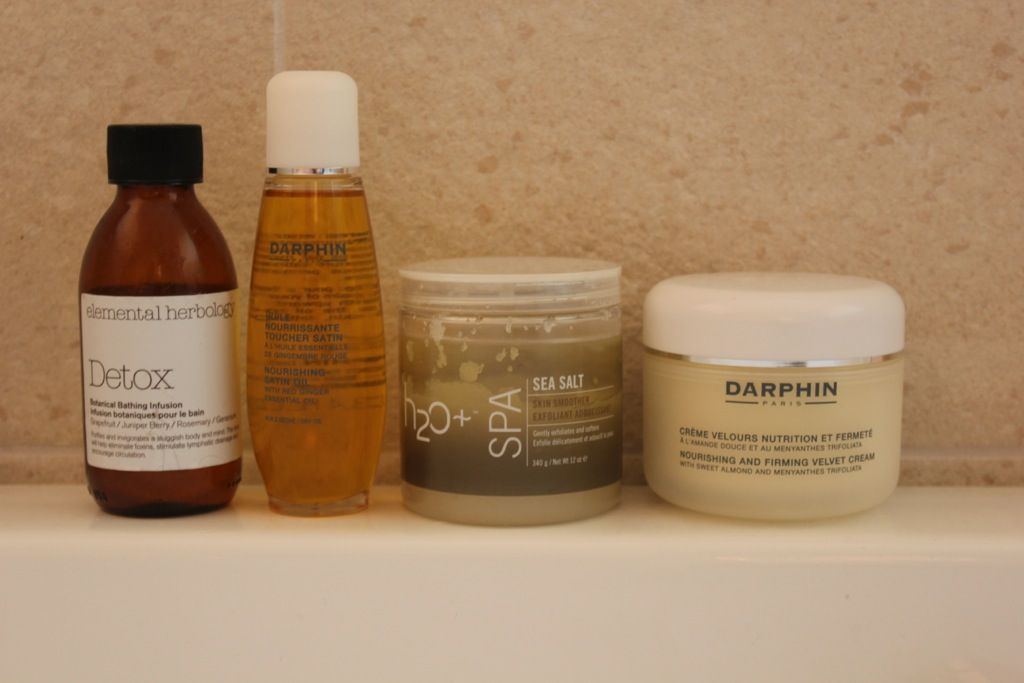 really
rubbish
days can only ever have one
redeeming
quality when i'm at home; and that's the thought of a cosy ol'
bath
when i get in. doesn't matter how
angry
or achey i'm feeling, a bath is always the best way to get myself feeling
slightly
more human again. even after i go
running
, i'd rather get in a warm bath than mess about in the shower. from full-on
pamper
sessions to just a quick pick-me-up, having a
splash
about in the tub (sorry mum) is my everyday
indulgence
. my favourite bath is
probably
the one before a night out or event, where i get myself feeling super
soft
and smelling like a
patisserie
, but the relaxing, de-stress bath is a firm favourite too. when i'm having a bath, i like to add a
capful
or two of
elemental herbology's detox bath oil.
this has
literally
become my smelling
salts
- i've been known to just
whiff
the bottle when i'm feeling a bit stressed.
grapefruit
and
juniper berry
give it a wake-you-up kick that helps to boost
lymphatic
drainage
(and tackle cellulite, apparently), but more than anything, it just smells fresh and clears your head.
almond, jojoba and peach kernel oils
make it
moisturising
and soft on skin, too, with
vitamin e
to repair skin. i much prefer this to a lot of bath oils, which i find a bit
heady
and sickly - this is just divine. now, i KNOW
philosophy's
bubble baths are SLS-laden traps of synthetic nasties, but damn it, the
christmas cookie
just smells TOO good. i love a cheeky capful for some
bubbles
.
H2O's sea salt scrub
is a new favourite for me - it's got a reassuring rough
texture
that sloughs off dead skin and leaves me feeling
satin soft
. you have to scrape granules out to work against the
skin
, but it's the perfect buffer before tanning or moisturising. finally, i love
darphin's body products
for a real treat. the
velvet cream
is so moisturising, with a
mousse
-like texture that stops it being sticky and gloopy. almond and shea butter make for super-soft, firmer skin - it's a bit of a
wonder
product for dry skin like mine. i don't notice how soft it's made my skin until the next
morning
, when i nearly slip out of bed. i use the
nourishing satin oil
underneath on my elbows,
thighs
, anywhere that needs a little extra TLC. the
red ginger
in it smells divine, and leaves my skin feeling beautifully soft. a little goes a long way! what are your bath time faves?