over LFW, i had a lot to keep on top of.
shows
,
interviews
, stalking
kanye west
and remembering to eat, to name a few. i like to think i'm pretty tech-savvy, but for the last few seasons i've always taken to carrying a
notebook
which is always full to bursting by the end of the week, full of
invites
, crossed-out and rewritten
schedules
and email
addresses
in my scrawly, doctor's handwriting. it might look
cute
, but the notebook option was just not practical, especially this season when i had a great deal more to be getting on with for
time out
. i'm not super clued up about
tablets
, but the more i thought about it, the more a good idea it seemed to have one. a little, mini-laptop i could slip into my bag, use to keep track of where i'm meant to be, write up reviews, send emails and play
tetris
on in the gaps between shows (yawn). i spotted the BlackBerry P
layBook
at
selfridge's
press day a few seasons ago, so i decided to trial one for the season.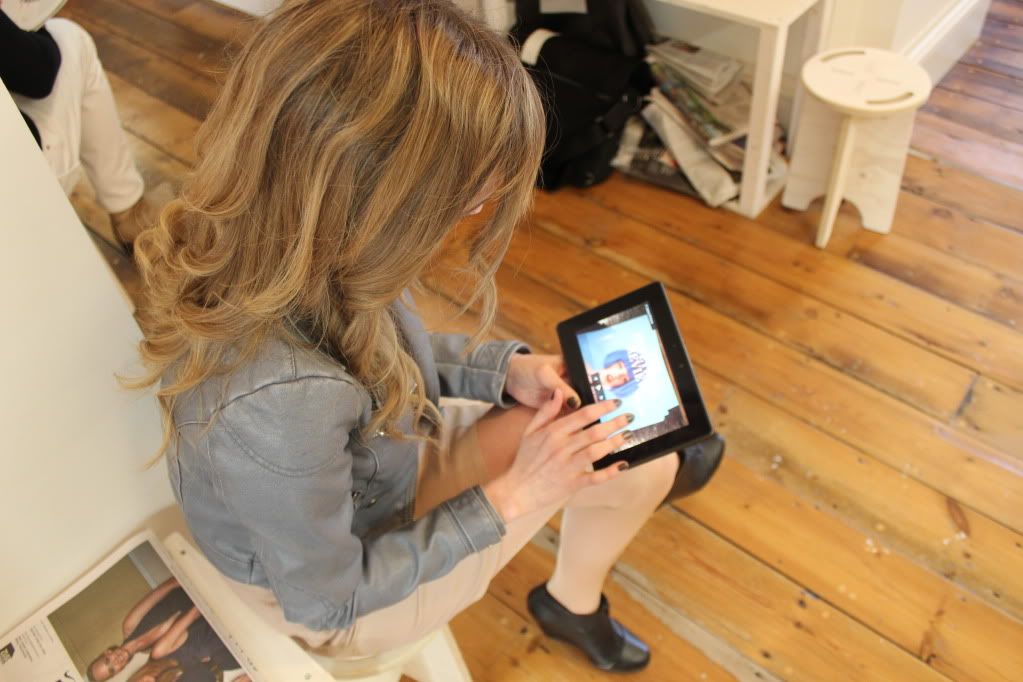 i don't have a BlackBerry phone, so i missed on some of the
functionality
(BlackBerry users can tether their smartphones for easy email and internet access), but this little guy came in very handy. the playbook is really, really slim, and weighs
nothing
. in fact, i was constantly checking to make sure it was still in my bag it was so
small
! but it's the perfect size for quick note-making, and discreet
working
. the colour screen is big and
bright
, and the integrated word processer is
brilliant
- i was able to edit my schedules and write up show reviews on-the-go. the camera's not bad at all - better than most
phones
- and i'm not one to turn my nose up at
tetris
. like with any new
technology
, it took a little bit of getting used to - the frame is touch-sensitive too, which seems odd at first but later very
intuitive
- but seriously, i couldn't have got through the week without it.