it's pretty obvious from the name of my blog that my two big loves in life are
fashion
and
food
. so, when those two things are brought together, you can imagine the kind of
excitement
that generates for me. over my afternoon tea diaries series, i've had everything from
anglo-ottoman fusion pastries
to
gluten free scones
, but, this, this is something really different. the
berkeley hotel
in knightsbridge (right on the corner of
hyde park
, totally idyllic) offers a special service for the more
sartorially
discerning diner. their
prêt-a-porter
afternoon tea features the hottest trends from the runway...in
cake
form. yes, you read that right. i was excited about the tea before i even arrived, and i certainly was not disappointed. the attention to detail is pretty staggering; from the
paul smith
crockery to the level of minute icing on the biscuits, they've really crafted something to shout about. me and my lovely companion
lucie
had a cheeky glass of
champagne
to start with, and then sipped
earl grey
from adorable paul smith striped tea cups as we discussed what to try first. when you order the service, a waiter or waitress comes over with a little guide, and explains to you the influences behind each
petits fours
or dessert. there's a mix of mousse-y numbers, biscuits, soft cakes and
eclairs
(as well as a selection of
savoury tasting spoons
, wraps and sandwiches), so there's really something for everyone.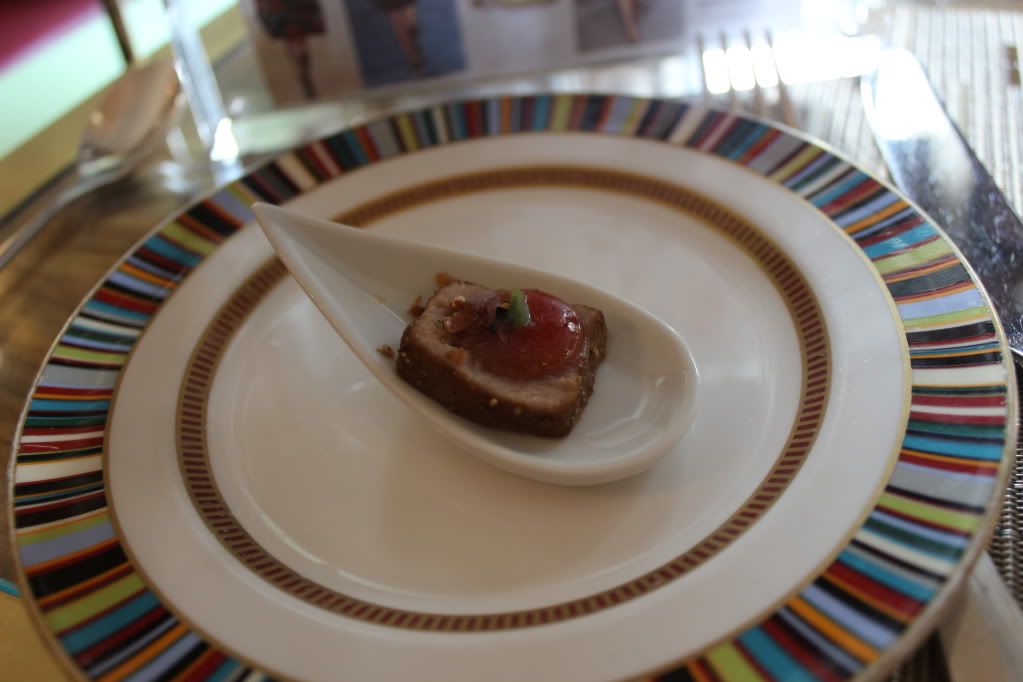 some savoury treats...it was hard to focus on these with the beautiful cakes to gawp at, but i really like the wrap and the tuna tasting spoon - a really nice, fresh start to all the sweetness ahead.
this was possibly my favourite...a stella mccartney-inspired square of gooey, chocolately goodness. i loved the dress, so surely i was gonna love the cake too, right?
close runner up? the dolce and gabbana hazelnut eclair. and below is the whole gang...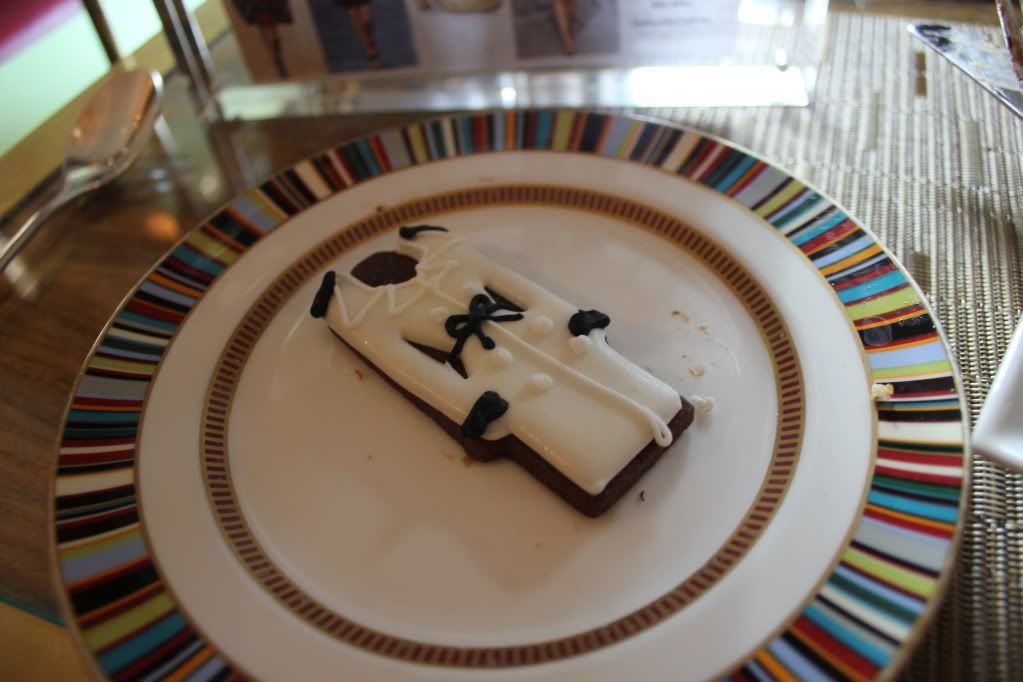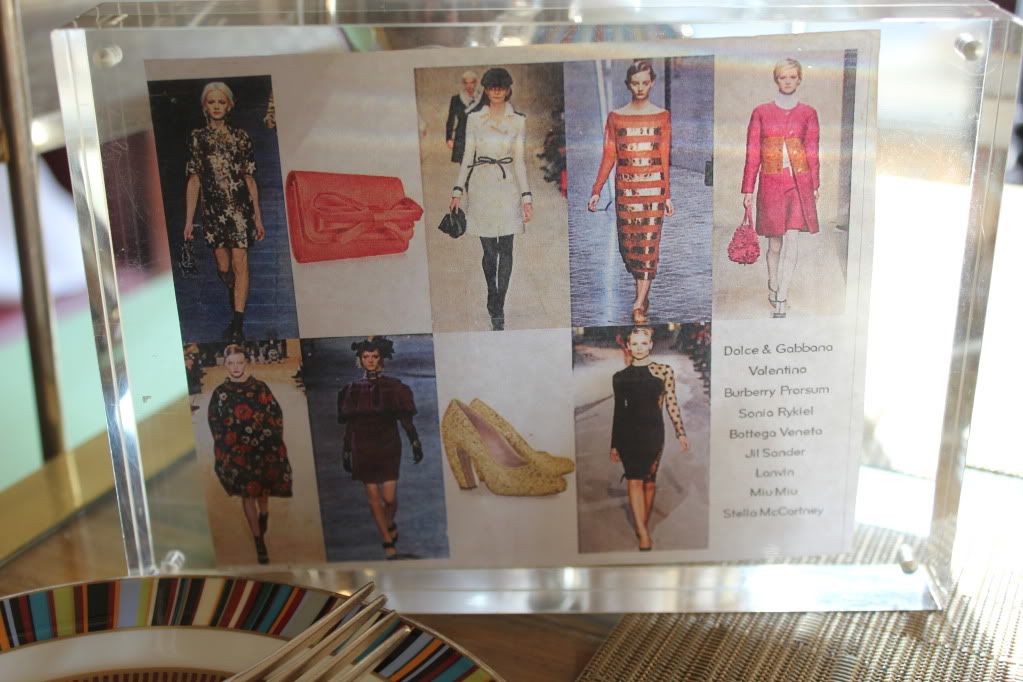 a
burberry
trench coat biscuit and the handy reminder of the
ready-to-wear
roots of the treats. i think there was a lot of
potential
for this to go wrong - if they'd had the idea, but hadn't bothered to execute it properly, it would be a pretty
disappointing
afternoon out. but the care and thought that goes into
choosing
the collections (which are updated every six months to stay
relevant
) and how to make them into edible pieces was pretty staggering. a really lovely afternoon out - the perfect birthday treat for a
fashionista
in your life, or simply as a get-together for friends! afternoon tea is served every day at
the berkeley hotel
between 1 and 6pm. for more info, check out their
website
.