i have a new
obsession
. and this one doesn't involve baked goods or obscure
french
indie music. i know i'm pretty late to jump on the
bandwagon
, but how amazing is
monki
?! following their crazy successful pop-up store in
selfridge's
, they've opened their first dedicated UK store on carnaby street. i love carnaby already: hello,
the diner
, pastel coloured-buildings,
liberty
, camellia's tea rooms,
kingly court.
..but this is just the
cherry
on top. seriously well-edited
collections
of fashion-forward and fun clothes, excellent service and
unbelievable
prices. the visual merchandising is incredible, too; the shop fittings are
whimsical
and full of little
witty
twists. i wandered in with my best friend a few weeks ago, and left with this green
pleated
number which i already cannot stop wearing. oh yeah, and it was about
£20.
that week was also the company magazine blog awards - i was unbelievably happy to be nominated for fashion insider of the year - and for the occasion, mawi lent me some pretty incredible jewels. i'd been aware of
mawi
for a while, but it wasn't until i stumbled across their stand at london fashion week with the time out crew that i really fell for them. the pieces are so fierce yet
pretty
- the kind of thing you can just throw on over a black tee and suddenly have a really
dramatic
outfit. definite investment pieces - paired with
something
high-street! it can be fun playing around with high and low; there's something very
british
about it.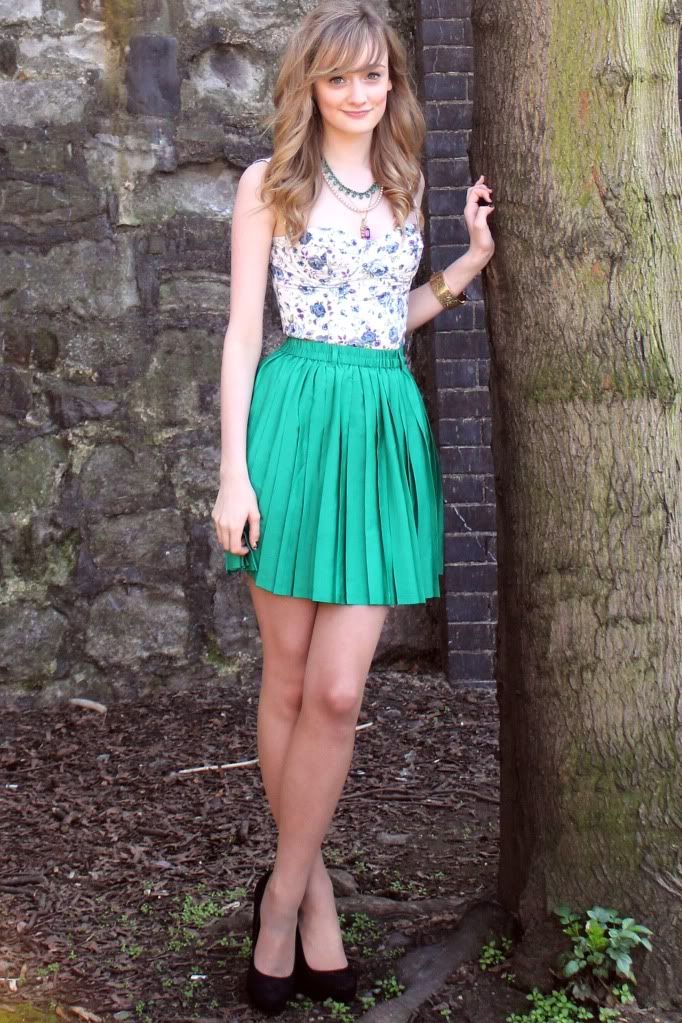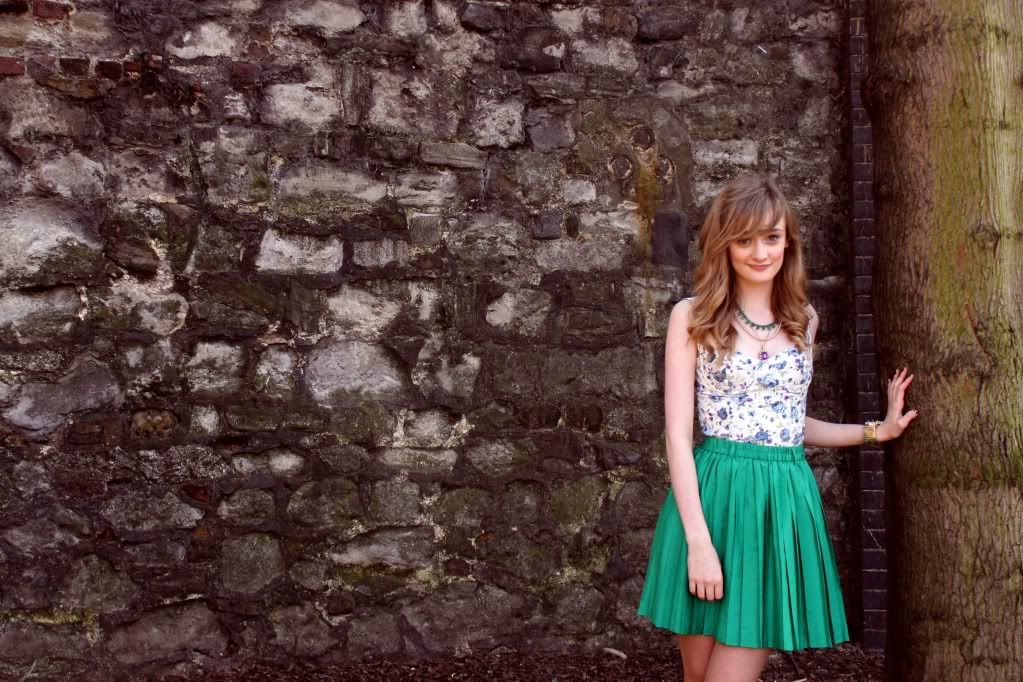 top, topshop. bracelet and necklace, both mawi. skirt by monki.