this press day season's been a little
different
to me. when i'm blogging, i can work to my own schedule, and start and finish my day of
appointments
when it suits, and cram in
improbable
numbers of events. but my frolicking around
showrooms
was cut short a couple of weeks ago when i started my current placement at the
sunday times style magazine
, with their
fashion features
team. i've become hopeless at replying to blog-related emails, as i only check my
iPhone
in the evenings now (and often fall asleep with it on my face, trying to stay on top the swirling vortex of doom that is my inbox). the other things is that i work during the day at their offices, so i'm not just bouncing out all the time to go to events. i'm still trying to make evening events (
jean paul gaultier
for diet coke, PUSH pr's drinks at the
W
and the
joy
store launch etc, etc, etc...) but i've been a little short on time. before i started my placement, i did go to a few events that really blew me away, and none more so than
louis vuitton
. their presentation of their
accessories
(and some runway looks) was really beautifully put together; a charming guy showing you 101 ways to fold your skinny jeans to make room in your
suitcase
for more books, a never-ending plate of
macaroons
and a brilliant mix of old and new with the classic
LV
bags with their modern twists.
subtle genius: somehow, a sequinned LV monogrammed bag is on the right side of bling. i don't know how they managed it, but it's not overstated. the leopard print is my favourite, though.
and in complete incongruity with the above images, i also went to the mawi press day and love, love, loved everything (well duh - guys, they have necklaces with panthers on. i didn't have a choice) they have an "heirloom" collection, with a selection of best-selling pieces from their ten year history, and it's all tough and quirky and yet so, so wearable. the designs you find at mawi you just do not see anywhere else, and they're so unique and clever that they're utterly inimitable. oh, and simone rocha's collection that everyone went nuts for over LFW? even more beautiful in the flesh. thanks, browns!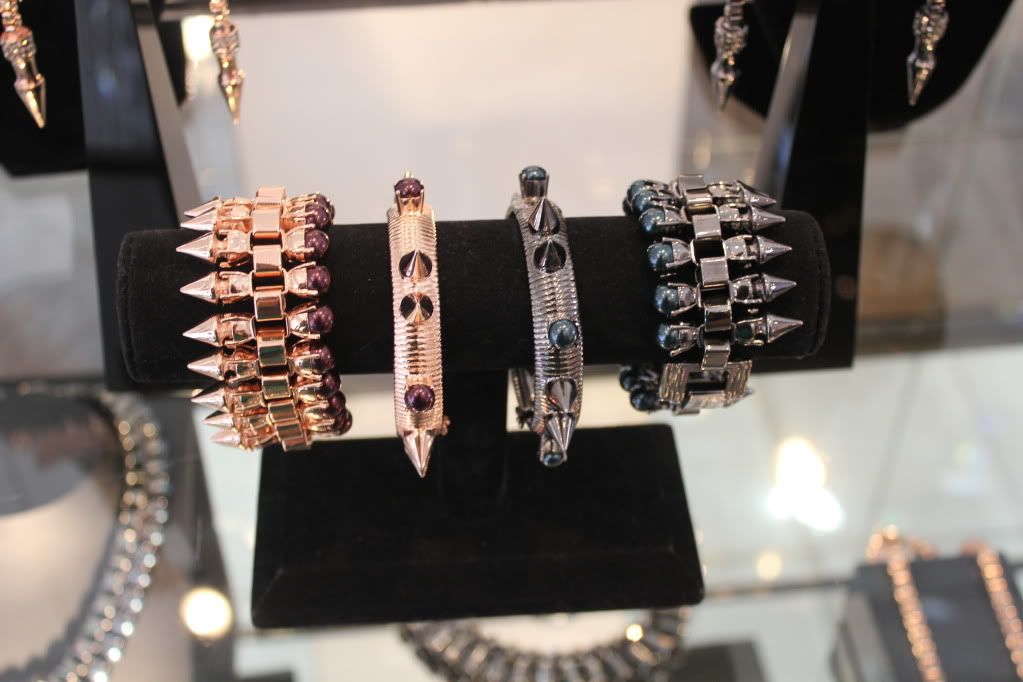 many thanks to the lovely sabine for chaperoning me at LV, and it was a treat as always to see ms
bobb-paris
, too! head over to
sabine's blog
to see her snaps.