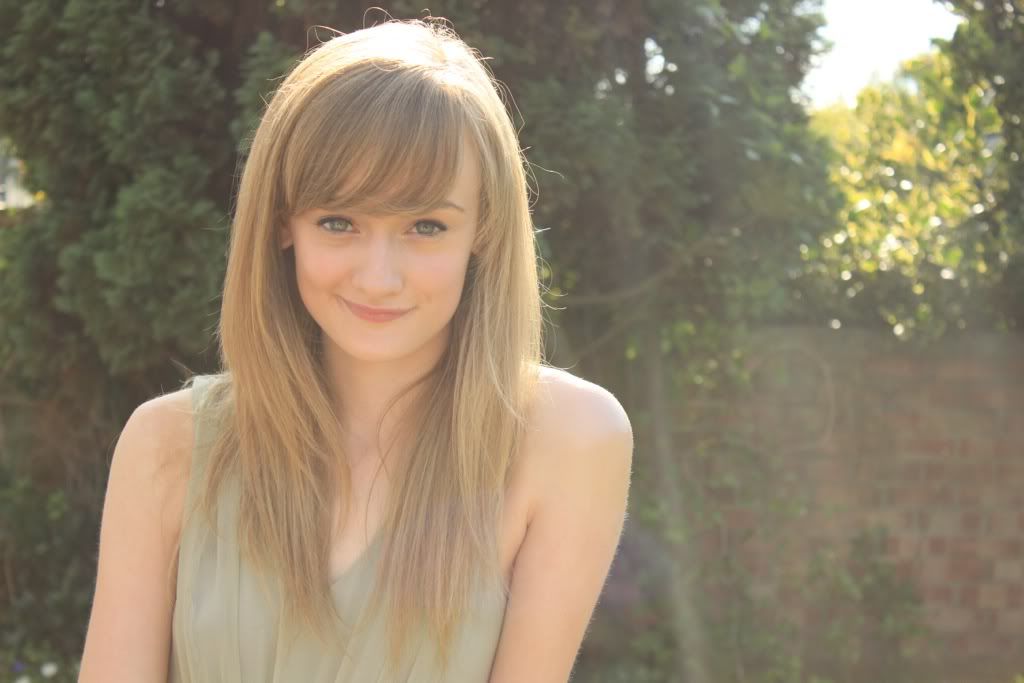 this wasn't intentionally a
j.j abrams homage
post - it was just a sunny day, and so we got a whole lot of
lens flare
going on. try and ignore the flashes of light and focus on what's really important: the
hair
. i love my
fringe
as if it were a separate entity to myself, as if it has feelings and
thoughts
, and thus, i am very, very picky about people cutting it. the rest of my hair is relatively
straightfoward
; there's some long layers, something to try and fight the
curl
...but my fringe? that's when i get a little antsy in the hairdresser's chair. luckily, my stylist,
tracey
, gets me here. tracey (who works at the hair mecca that is
HOB
in camden) has been cutting my hair for a little while, and i just don't have to worry when i go in for a trim now. what really
impressed
me about tracey was that when she was chatting to me about how she was going to cut my hair, she mentioned how even my
hairline
would suit or not suit different styles. that's the mark of someone who truly, truly knows their stuff. the attention to detail you get at HOB is why i always feel
compelled
to go back. they know how your hair falls, they account for your
lifestyle
and how much time you have to style your hair, and tracey even once said to me "with a good
haircut
, you shouldn't need to do
anything
to your hair". none of the
cliche
"make sure you cleanse tone and
moisturise
your hair and wrap in a
velvet
towel and blow dry at exactly 73 degrees" (oh, i don't know, it's not like i work in
beauty
or anything...) and she's right. i don't have to do
anything
. wash, let it air dry, knock the kinks out of my fringe, and we're good to go. in the end, tracey did change my fringe ever so
minutely
, but it does sit so much better on my face for it. and i wouldn't have let anyone but tracey touch it.