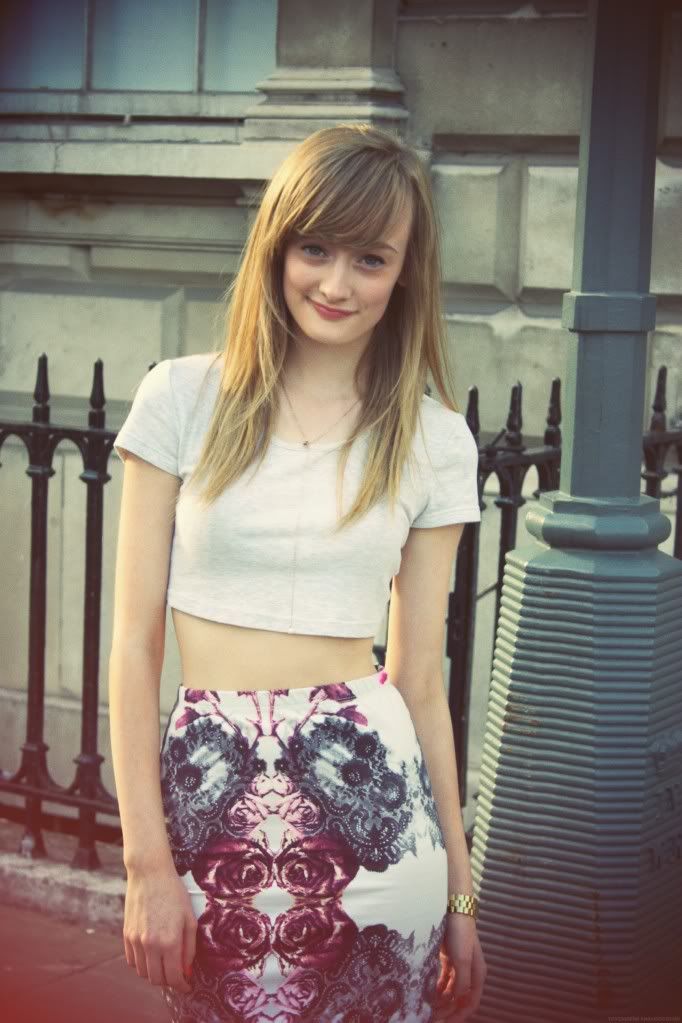 excuses, excuses. but honestly, i have one, big,
initialism-shaped
excuse for being completely absent on the
blogosphere
recently: LFW. that's right, when
london fashion week
rolls into town, even getting my
laundry
done becomes second fiddle, so if clean clothes weren't top of my
agenda
, you can guess where
blogging
was. i spent fashion week working for
grazia
, covering shows and parties for them (all of which you can read on
grazia daily
). highlights included the
vivienne westwood
show - the lady herself closed the show, unfurling a banner reading CLIMATE REVOLUTION in the middle of the
foreign office
, and her dinner afterwards, and the incredibly celeb-spotting front row at
moschino
. i did a classic daniela thing of not realising how
close
fashion week was until a few days before it started, so had to do some last-minute
scrabbling
for clothes. this fantastic skirt is courtesy of
ASOS
- i never usually wear knee-length - because i'm so little, i worry it'll make me look
stumpy
- but this i really liked. i felt
uber-businesslike
- i was just a latte and iPhone in hand a way from running the
place
. a huge, massive shout-out needs to go the inimitable
abimarvel
- if you've not heard about
the apartment
yet, it was an incredible retreat for bloggers during LFW to eat delicious food (
wagamama
and
aubaine
sponsored it!), get their hair and make up done between shows, work on the
computers
and generally unwind. it was utterly
blissful
- we're all going to work for abi one day, so get on her good side now. thank you to the wonderful
dina
for snapping these for me!