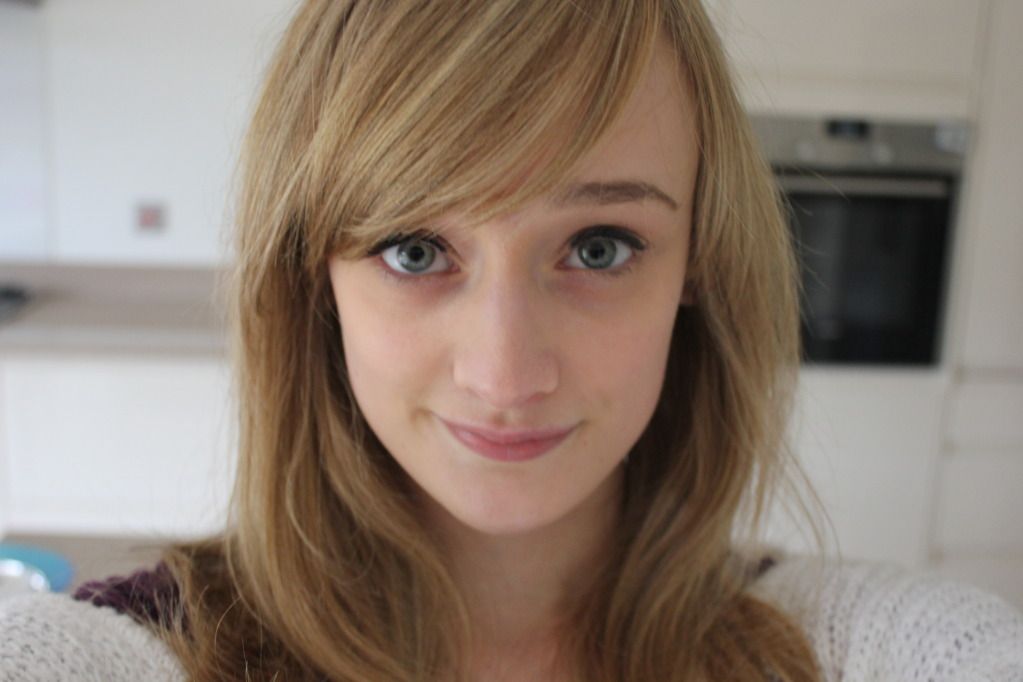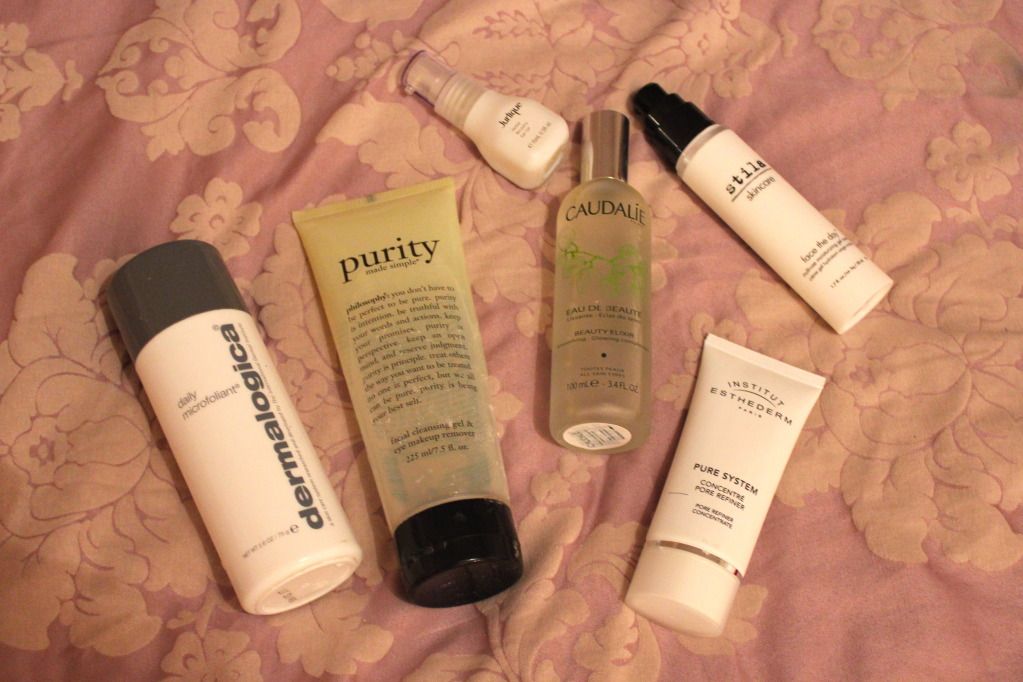 something i get asked a lot (other than "you know there's
hummus
in your hair, right?" messy eater, gulp) is what products i use
every day
. i like to
experiment
with new things, but i usually give products a
five use rule
- unless they seem to work in five uses, i give 'em the the boot. of course,
treatment
type creams take much longer to make a difference (
clinique's even better dark circles
corrector is amazing, but takes a while to kick in). so these are the products i use every day to keep my skin in
check
. just so you know these might work for you, my skin's
normal
, occasionally a little oily in winter, and a bit sensitive to
heavier
products. i've never had acne, but i have a natural
blush
in my cheeks. i've found these products have steered me clear of
breakouts
through lots of hormonal,
psychological
and
physical
stress, and there's nothing i'm keen to replace at the moment. first up is the
purity cleansing gel by philosophy
- after taking my make up off, i use with a
japanese wash cloth
to get any leftover make up and general grub off my face. i follow with
dermalogica's daily microfoliant
- i love, love, love this. gentle enough for everyday use, but really packs a punch for decongesting skin. first thing in the morning, i use
institut estederm's pore refiner concentrate
, which tightens pores and liquifies sebum. i love it for the fact it seems to just feel really cool and lovely - i've not seen it used on super-oily skin, but it keeps mine soft and smooth. i follow with the amazing new
stila face the day gel cream moisturiser
, which is really
hydrating
, but so light you can put make up on straight away. i know the temptation in winter is to scrimp on
moisturiser
when you feel oily, but just remember if you don't moisturise, your skin will produce more
oil
in attempt to make it up. them's the breaks. finally,
jurlique's herbal recovery eye gel
sorts out the weirdly dry skin around my eyes. i keep some
caudalie eau de beaute
in my handbag - i'm obsessed with this. it's refreshing, sets make-up, tightens pores, and is a general wonder product. actually, i own two, one for my bag, one for my beauty table...