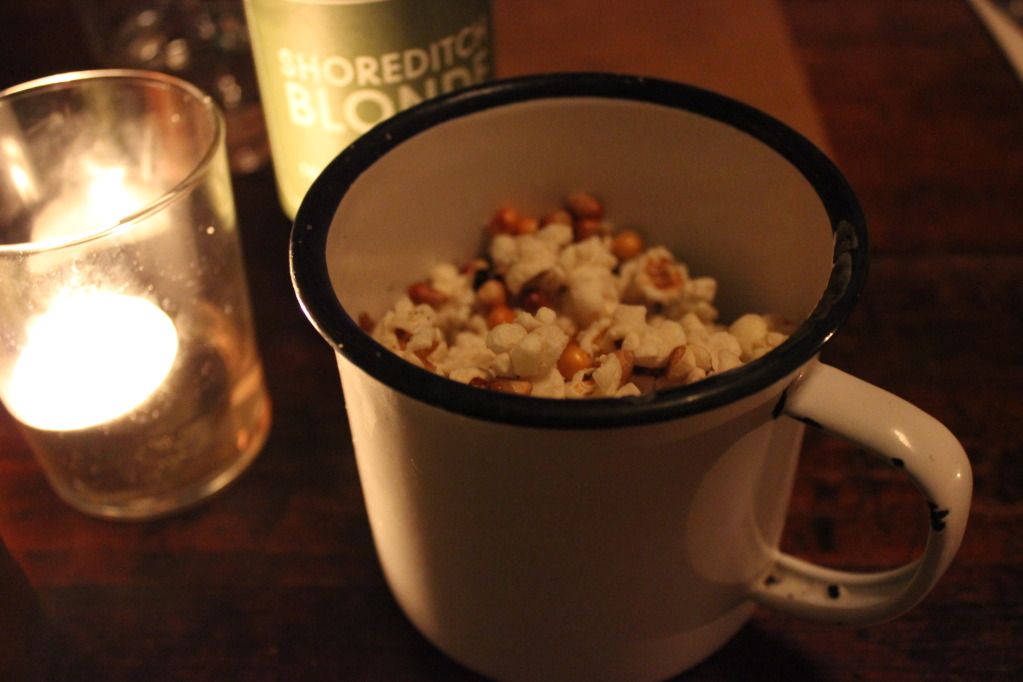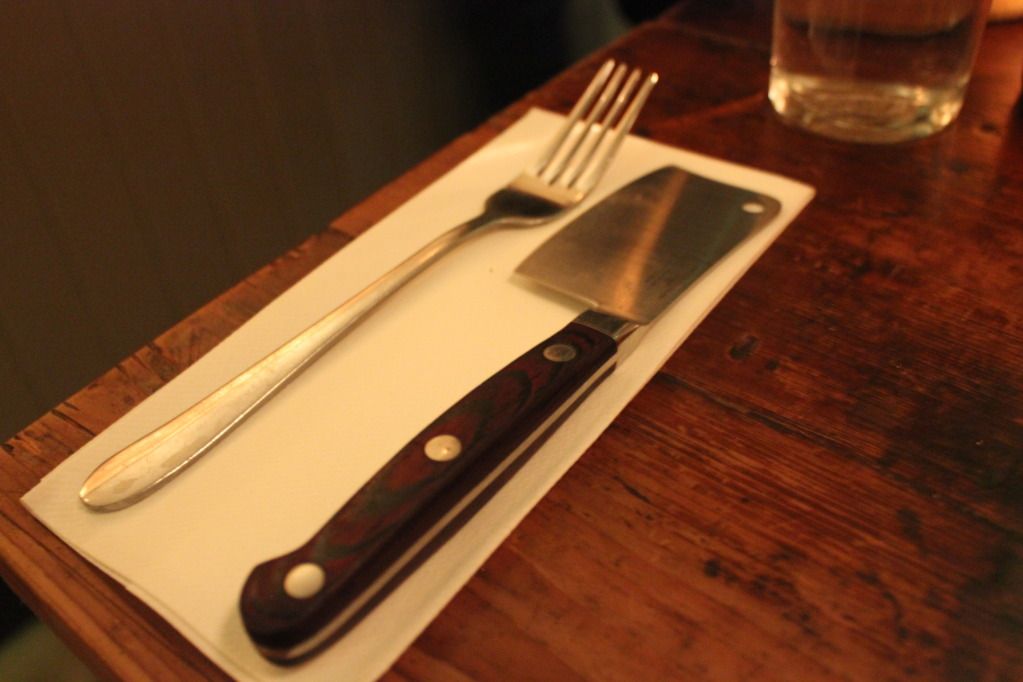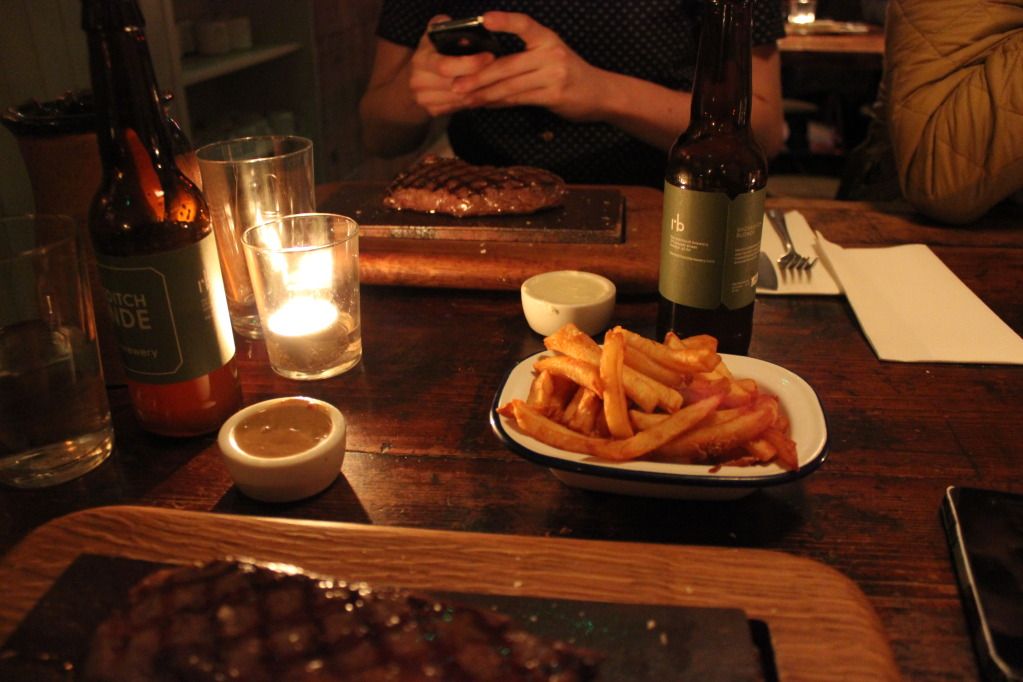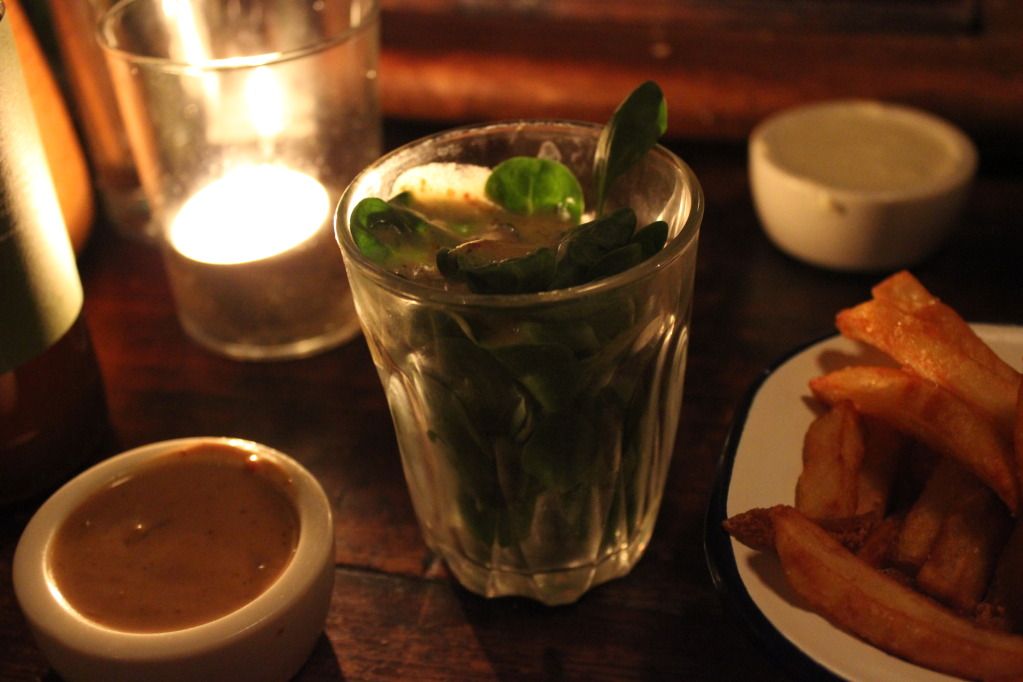 i love a good
steak
. who doesn't? okay,
vegetarians
can probably click the cross in the corner about now, but for those of you who are still around, you HAVE to get down to
flat iron
. a tiny steak joint on
beak street
, you can wait anywhere between
fifteen minutes
and an hour and a half to get a table, but believe me, it's worth it. flat iron have a
cosy bar
downstairs where hungry patient people can enjoy a few drinks, and once you're into the restaurant, you're rubbing
elbows
with the people next to you in this friendly,
bubbly
restaurant. the house
steak
with salad is a jaw-droppingly good
£10
, with sides like
chips cooked in beef dripping
(just amazing) and a mix of
salads
and veggies. i took my main man,
dan
, along for the ride, and we tried that week's special:
waygu beef
. a delicate, melt-in-mouth texture with
incredible
taste, this steak was probably the best i've ever had. the portions are good; not overwhelmingly big, but enough for you try
everything
properly. we had the beef dripping chips, and the
sophie's salad
- a mix of leaves,
blue cheese
, pecans and dressing that was the perfect
acidic
kick to the steak. conversation was difficult, as we both kept going "wait, have you tried
THAT?!
". for a pretty neat looking,
green tea
sipping girl, i'm actually a big
steak
fan, and flat iron really impressed me. we had beer to complete our
laddish
meal (we also high-fived lots and talked about football) and had the house
dessert
; an utterly divine
salted caramel mousse
served to you in a drinking glass from a
whipped cream dispenser
. nuts, and utterly
lo-fi
, but sublimely delicious, and the perfect
soft
note to end the meal on. flat iron's madly popular, so go, go now, and queue as long as you have to. it's so worth it.