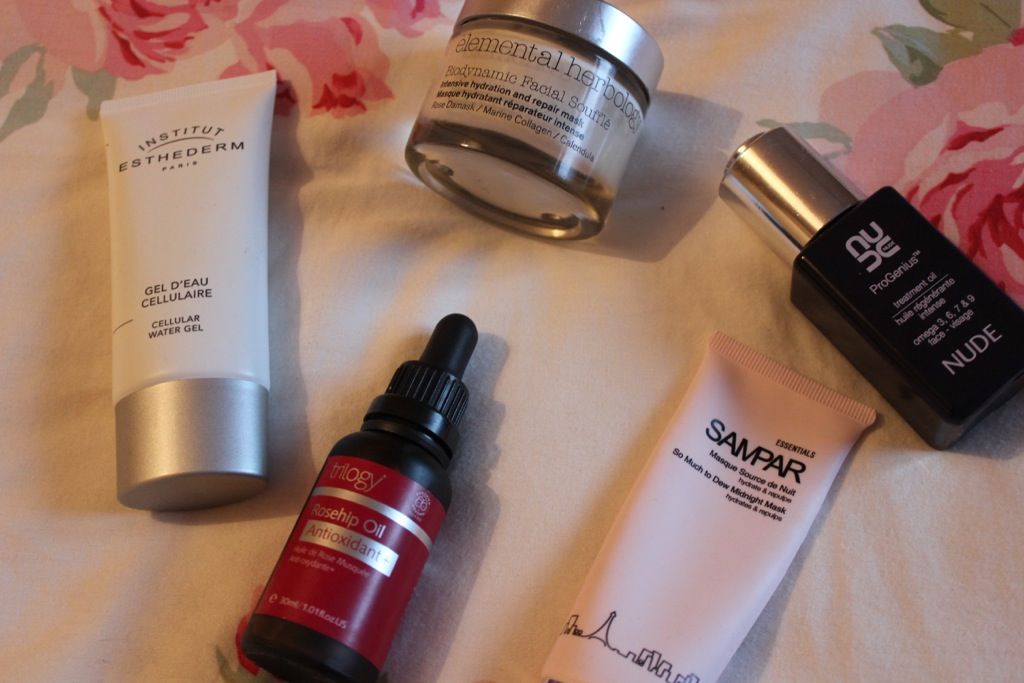 summer. season of
pina coladas
, beaches, sticky tube journeys and thirstier-than-thirsty skin. at least it is for me. the general accelerated temperature plus all the air con is a recipe for
parched
skin, and once you factor in flying and
foreign
climes you're basically looking at the
sahara desert
. on your face. dry skin is not happy for skin for many reasons; one, it feels
gross
. two, it doesn't take make up well. three, dry skin often becomes
congested
skin because your body will try and
compensate
for the lack of moisture with a good ol' dose of
sebum
. lovely. my skin usually errs on the dry side but summer really does a number on my face, and it can still feel tight after lots of different
creams
. obviously you're all smart guys and girls who drink heaps of
water
(yes?) so finding something to give a
moisture surge
without clogging your pores is your next best bet. my hero product so far is
institut estederm's cellular water gel
. i've had this lying around for ages but never used it until my
origins make a difference treatment
ran out last week. don't get me wrong, the origins is great, but my skin feels SO much more hydrated using this. i slap it on before
moisturiser
, but it's so lightweight it doesn't make me feel all congested and
heavy
. estederm use their patented "aquaporins" that carry
water
into the heart of the skin, like
tiny molecular straws
- science be damned, my skin just feels so soft and people have actually commented on how
healthy
it looks. also two thumbs up to my new favourite
overnight
mask;
sampar's so much to dew
.
super cute french brand, this mask comes with a
brush
attached so you can sweep it over your face like a painter and then hit the hay. it's clear, so it'd be perfect for flights too. it's similar to
rodial's hyaluranoic dragon's blood mask
, but easier to apply, and i think you get more plumped up skin from it. but for seriously dehydrated skin?
elemental herbology's biodynamic facial souffle
. the smell is pretty floral, but this heavy-duty mask will really quench your skin's thirst. i love this in winter, but parched summer skin could use it too. full of
rose damask
to calm sensitive skin (and great if you're
sunburnt
) the mask combines
marine collagen
and peptides to plump up drier-than-dry complexions. and of course, dry skin loves an oil; my faves are nude's progenius for all-round moisture and
radiance
, but trilogy's
rosehip
oil for brightening and evening out skin tone - it's great on acne scars or little blemishes, too. personally, i use the cellular water and rosehip every day without fail - but once a week, i find myself reaching for the
sampar
...