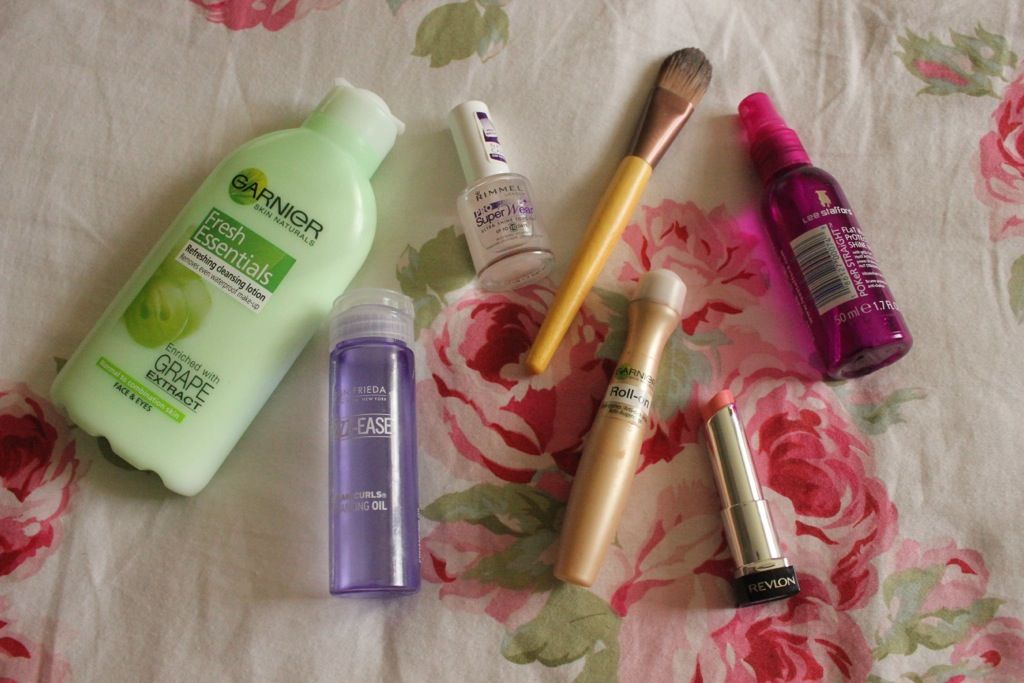 alright, hands up, who
loves
a bargain? well, duh! some things in life you have to splash out on; houses, cars and unfortunately, post-compulsory education ain't cheap, but you don't need to
remortgage yourself
for beauty. there are a few favourites in my make up bag that honestly
perform
so much better than their high-end
equivalents
- it's all trial and error. i'm more inclined to pay more for
moisturiser and cleanser
because i see the long term benefits, but not everything needs to be a big spend. case in point, everything in this post is (well) under a tenner. i cannot sing the praises of the garnier fresh essentials make up remover highly enough - it takes
anything
off. seriously. stubborn mascara, caked-on blusher...all gone. and it's so gentle. it's creaminess makes it soft on my skin, and it's
invariably
on a two for one in boots. score! while we're on
garnier
, their anti-dark circles caffeine eye roll-on concealer is kind of amazing - the beauty director at
harper's bazaar
recommended it to me when i was there, and boy am i glad i listened to her. my dark circles can be insane, but this works better than many high-end
concealers
i've tried. despite it being so lightweight, the coverage is brilliant and the
rollerball
is cooling and perfect for touch-ups on the go. honestly, at £8.99, you've not much to lose. apart from nearly nine pounds. it's that or a copy of
vogue
and one fiftieth of a creme de la mer lip balm, anyway.
still on make up,
revlon
is always a drugstore favourite, and with good reason. their lip butters are gorgeous, long wearing and have more shades than you shake a stick at. sure, i love MAC and NARS lipsticks too, but the
staying power
and colour range of these are enough to make me think twice. plus, they're really moisturising.
the rimmel pro superwear topcoat is a new favourite - i've tried loads of snazzy ones, and with the exception of the mavala quick-dry oil which dries nails super-quick, never found them make much of a difference. but THIS, this leaves my nails super-glossy and chip-free for yonks. buy, buy, buy.
onto haircare, the john frieda frizz ease dream curls oil is er, a dream. you shake the separated liquids and work a few drops through wet hair and SOMEHOW, it's less frizzy, more manageable and much, much glossier. it sort of defines curls, without being greasy or heavy. i always use this now after i tried it in super-humid turkey - even in those climes, my curls stayed neat and didn't puff out. highly recommended. i also love lee stafford's poker straight heigh protect spray, which smells amazing and leaves my hair much softer.
finally, the ecotools foundation brush which i use to blend concealer and smooth product over my face. a great all-rounder!