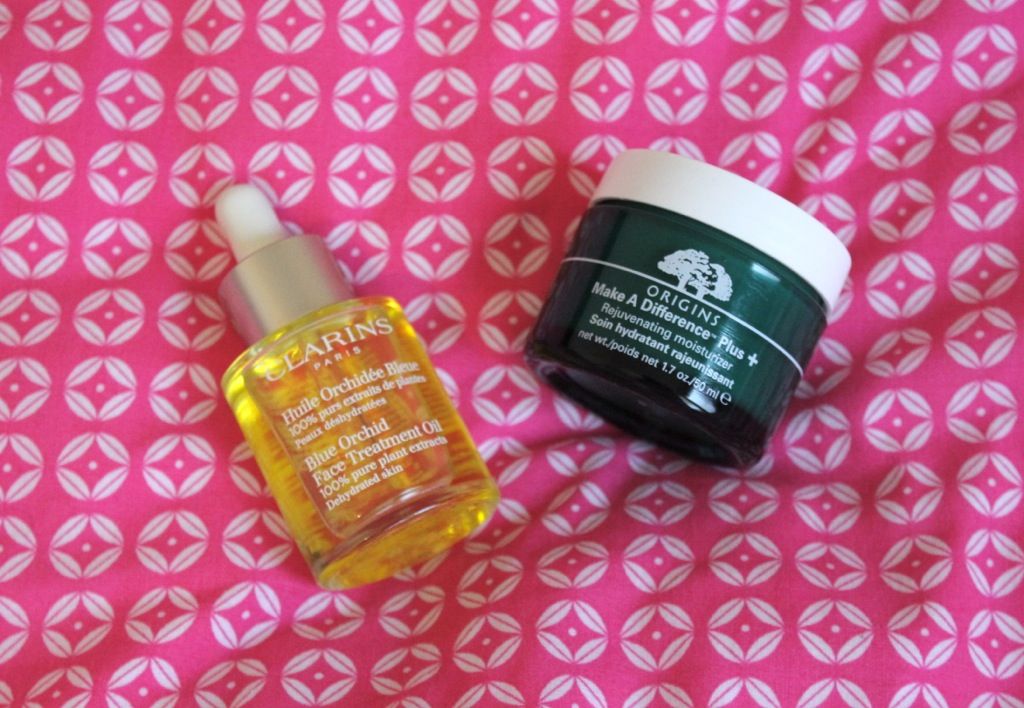 okay, okay, i know you get the gist: my skin can get pretty
dry
. but that's with it's own
complications
, as dry skin (left to it's own saharan devices) can get
flaky
, uneven and you guessed - blemish prone. it's that whole thing of your skin trying to compensate for the lack of
moisture
by churning out oil, which in turn clogs your
pores
and doesn't really solve the dryness in the first place. oh skin, we know you're trying to get it right. the main problem i have with my dry skin is lots of richer textured
moisturisers
designed for my skin type roll on my skin, meaning i can't really put make up on over them, and i'm pretty sure they aren't being
absorbed
properly. i've tried lots of different
oils
, from the
trilogy rosehip oil
to the
NUDE progenius
, and don't get me wrong, i've really liked some of them - but i've happened across a
game-changer
. enter the
clarins blue orchid oil
. a gorgeous-sounding little bottle of loveliness, i tried this a week or so ago in a fit of boredom with my current
routine
. i don't know why, but my expectations weren't super
high
- maybe because oils never seem to quite quench my thirst. well, i was forced to eat my words the next morning when i woke up to
unbelievably
soft skin. for someone who's skin can be visibly dry without
make up,
this is basically unheard of. it's a blend of patchouli and blue orchid essential oils, with a shot of hazelnut oil for added
suppleness
, making it 100% pure plant extracts. soft, smooth and really plumped-up, it's the best my skin's looked in a long time. as it's an oil, i still need a
night cream
to follow, and the origins ginzing i was using was starting to not be enough of a replenisher now it's basically arctic outside. i chatted to the (super helpful)
assistant
at my local counter, and she recommended the
make a difference plus cream
. i've tried the treatment before which i loved, so i was pretty
excited
to try this, and i was not disappointed. slightly thicker than a
gel
, it's incredibly
moisturising
and even
brightening
on the skin. the two together are an actual
powerhouse
that stop my skin from rebelling despite the icy winds and maybe the odd glass of wine or three. i'd recommend the
clarins oil to
any skin type, but if you're dry like me, you'll love the cream too.